We received Best Figure prize from Materials Science and Technology Division of Atomic Energy Society.
The element/chemical-state mappings of steamed beryllide sample are colored by Olympic symbol color.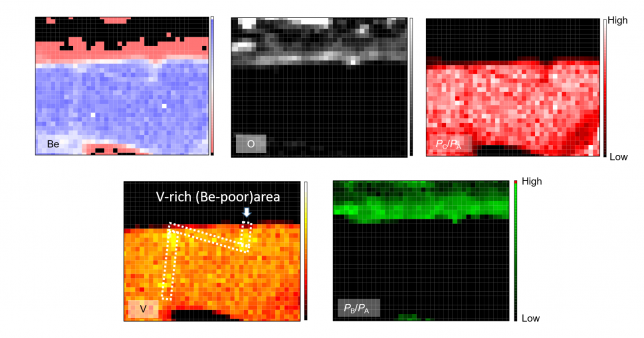 第2回日本原子力学会材料部会 Best Figure賞
「ベリリウム金属間化合物の元素・化学状態マッピング(五輪カラー)」
向井啓祐1、笠田竜太2、金宰煥3、中道勝3、薮内聖皓1、小西哲之1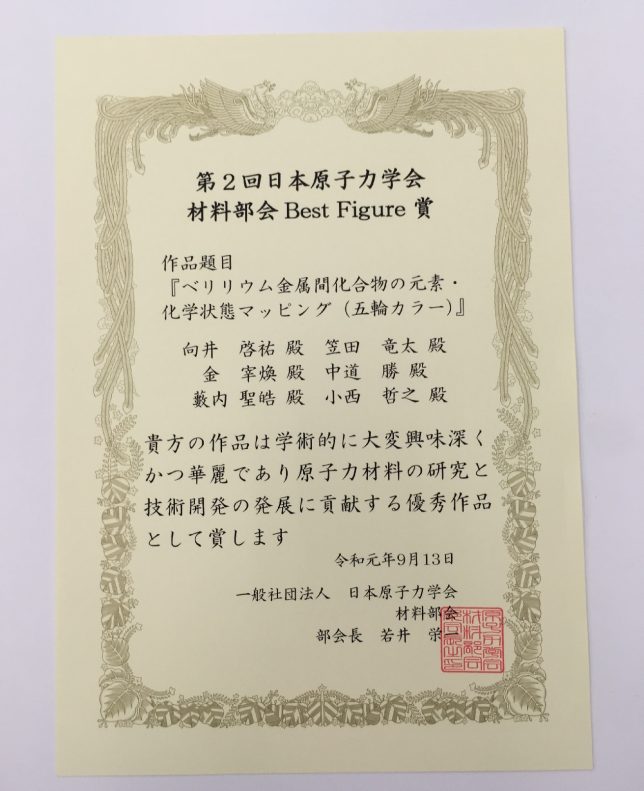 賞状です。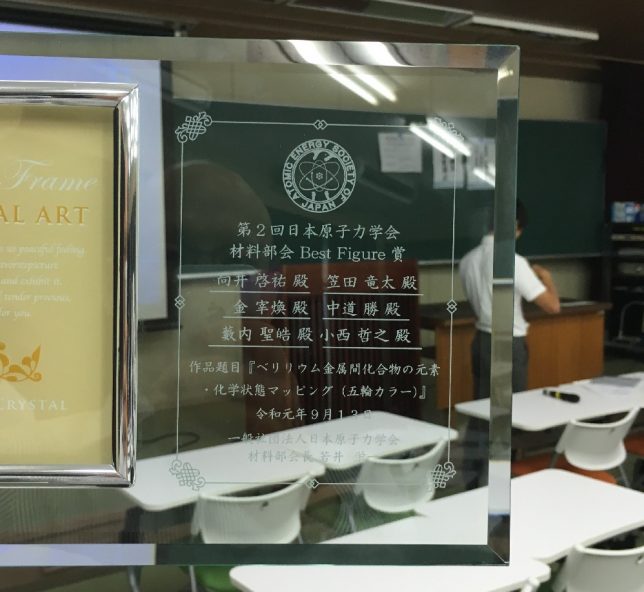 記念のたても頂きました!
References
1. 軽元素ベリリウムの化学状態分布の解析に成功 -機能性エネルギー材料の開発に貢献-(京都大学プレスリリース)
2. K. Mukai, R. Kasada, K. Yabuuchi, S. Konishi, J. H. Kim, M. Nakamichi, ACS Appl. Energy Mater.2019, 2, 4, 2889-2895.
3. 街にエンブレムや五輪マーク (共同通信社)