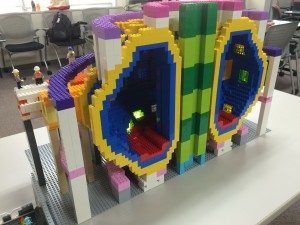 24th~25th,Oct,2015, we built nuclear fusion reactor 'iter' with LEGO blocks for open- Uji campus in Kyoto university this year too .
Last year , we built ' LEGO iter' cut in quarter ,but this year, we built one cut in half.
LEGO minifigures are as big as real humans in 'LEGO iter' world.
*iter was known to be "International Thermonuclear Experimental Reactor" but currently Latin for "the way".
Actual iter is being built in France.